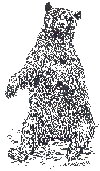 1351 Vallée Missisquoi
Glen Sutton, Quebec
J0E 2K0
450.538.5816
info@outdoorlodge.ca

Mailing address
125 Bridge Road
Sutton, Quebec
J0E 2K0
Canada

Biking
Skiing
Kayaking
Tennis
Golf
Hiking/Walking
Dance
Snowshoeing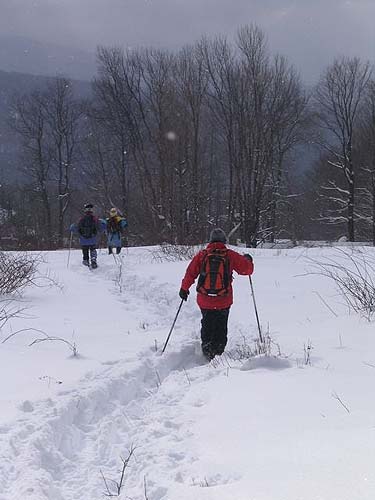 Snowshoeing

As the oldest means of snow travel (approximately 4000 BC) and currently considered amongst the newest of winter sports, snowshoeing welcomes everyone to explore nature's quietly offered gifts. No experience required. Our daily guided adventures will explore the Sutton Massif, the largest wilderness area in Southern Quebec. Animal tracking, winter survival techniques for plant, man and beast, native survival foods, calling in of owls, optional night of winter camping......we can cover a lot of territory. Average fitness required. Snowshoes provided or bring your own. This week is shared with cross country and downhill skiers should you want a switch day.