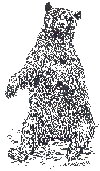 1351 Vallée Missisquoi
Glen Sutton, Quebec
J0E 2K0
450.538.5816
info@outdoorlodge.ca

Mailing address
125 Bridge Road
Sutton, Quebec
J0E 2K0
Canada

Biking
Skiing
Kayaking
Tennis
Golf
Hiking/Walking
Dance
Snowshoeing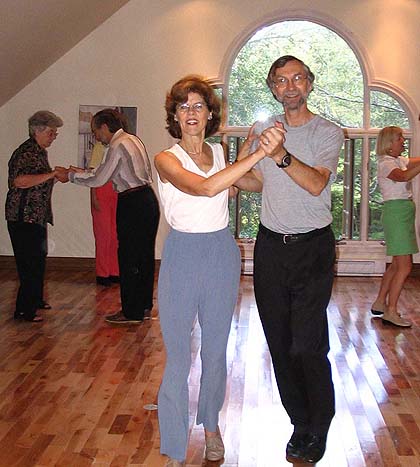 Dance

Partner dancing is gliding back into dance halls all over America so if your feet start tapping every time Dancing With The Stars starts up, it may be your inner dancer yearning to break free. Our dance weeks are for newcomers as well as old hands. We'll explore the Waltz (tall frame please), the Rumba (Cuban motion please), the Cha Cha (toe leads please), the Foxtrot (heel leads please) not to mention possible crossbody leads into the Tango, Samba, Swing, Merengue or Salsa. Singles and couples are welcome. We have two options for dancers - four hours of instruction daily when dance is the main activity or two evening hours when dance is the secondary pursuit. Our instructors have many decades of teaching and judging both Ballroom and Latin. Our on-site practice studio can handle small groups whereas larger groups work out in Sutton proper. As well, a short drive away (near Bedford, Quebec) lies the finest ballroom in all of Quebec - a large church listed on the historic registry with vaulted ceilings and expansive oak floors - this is the home teaching studio of Real Loisel, head instructor. All levels welcome.